Clinical Staff
Range of Motion & Pelvic Physical Therapy employs only Licensed Physical Therapists that have extensive "Hands-On" training in soft tissue and fascial therapy.
Urvi Tewar, DPT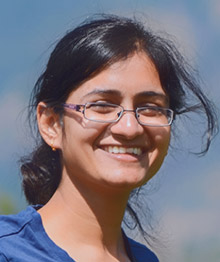 Urvi Tewar, DPT, has a Bachelor in Physiotherapy and also Masters in Education along with Doctorate in Physical Therapy. She has many years of experience as a physical therapist in sub-acute, outpatient and in-home settings, where she integrates myofascial release, in combination with exercise, into the treatment provided to her patients. Urvi's experience includes orthopedic and neurological treatment, well as pelvic floor dysfunction and post-partum care. She is fluent in English, Hindi and Gujarati. Her goal is always the overall well-being of the patients and helping them to improve their quality of life. When not at work, Urvi enjoys dancing, traveling and exploring new places, hiking, and continuing to study and learn more in the field.
Claire Luma, Office Manager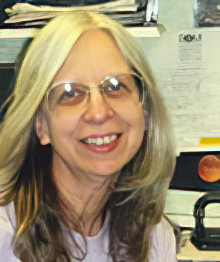 Our front office would not be the same without Claire. She started out at Range of Motion as a patient in 1990 and has become our "go to" person for all things insurance and billing related. She has been a native of East Brunswick all her life and is a "staple" at her desk here at Range of Motion. Claire is a special person with a gentle spirit and caring manner that makes all our patients feel comfortable. Her expertise in insurance benefits, precerting and authorizations is beyond compare and makes everything run smoothly. She is genuinely the kindest person who is always delighted to help and will make you feel right at home here.