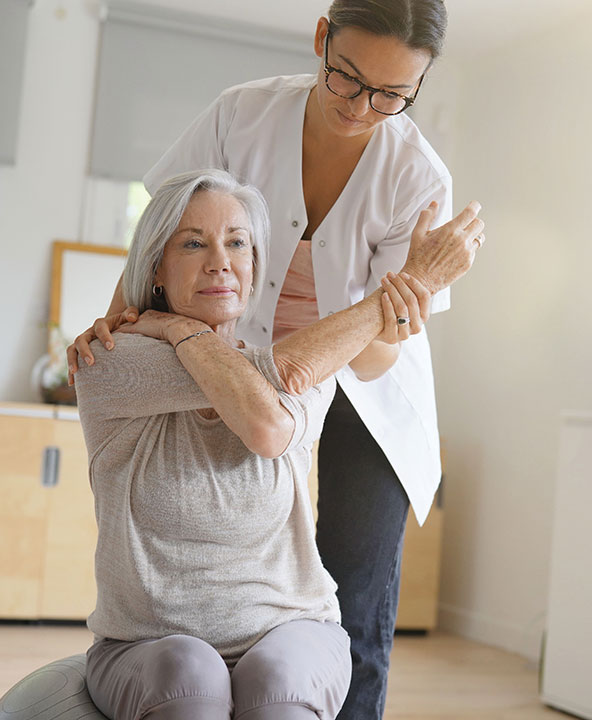 Range of Motion & Pelvic Physical Therapy is now authorized to provide at home physical therapy services to medicare patients in New Jersey.
We are committed and motivated to assist all the patients with their rehabilitation journey, to improve their quality of life and mobility to return to prior level of functioning with treatment and guiding them for next steps in their care.
Our highly-trained therapists provide treatment that reduces pain and inflammation, increases range of motion, and improves posture, strength and body mechanics to improve overall mobility. With us, you will always be well cared for and receive the personalized attention you deserve.
Your health is our highest priority. You'll get back to enjoying your life sooner with our advanced physical therapy treatments, flexible scheduling and consistent care. Each patient presents with individual challenges and our approach will be tailored to your specific needs.
Conditions which require physical therapy at home may include but not limited to:
Post-surgical conditions like a total hip or total knee replacement.
Stroke.
Parkinson's disease.
Multiple sclerosis.
Amyotrophic lateral sclerosis (ALS).
After a cardiac event like a heart attack.
After trauma such as fracture.
Contact Range of Motion & Pelvic PT for further information about at home physical therapy in New Jersey!
Call us at (732) 257-0900